Join us for an unforgettable race weekend experience at Pebble Beach Resorts®, a 13-time winner of Travel + Leisure Golf Magazine's Worlds Best Hotels award, on January 27, 2018. The Half Marathon at Pebble Beach®
, 10k, and 5k will run through the private grounds of the world-class Pebble Beach Resort®, with the majority of each course featuring scenic views of 17-Mile Drive® and the breathtaking resort property before finishing with a post-race champagne brunch at the resort.
This exclusive event is limited to just 1,000 participants and provides discounted participant rates at Pebble Beach's® historic Inn at Spanish Bay™, starting at only $839 and includes one race entry and one ticket to the post-race champagne brunch.
Experience the Wonders of Pebble Beach®:
World-famous golf. World-class accommodations. Out-of-this-world scenery. Get goosebumps while standing on the first tee at Pebble Beach Golf Links™ — the No. 1 public course in the country. Park yourself at The Bench around a cozy fire while drinking in one of the best views in golf. Let the bagpiper serenade you during a Spanish Bay® sunset. Draw inspiration from the proud Lone Cypress. Discover your own favorite spot along 17-Mile Drive®, or our 25 miles of trails, or the serene Stillwater Cove. Come join us at Pebble Beach Resorts® and make your own unforgettable memories.
Sign up and book your stay today, and look forward to an unforgettable race experience January 27, 2018!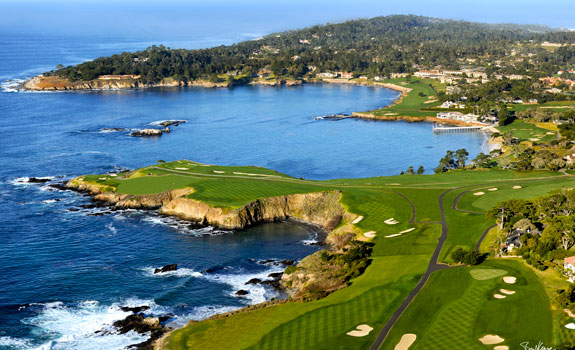 Image by Bart Keagy