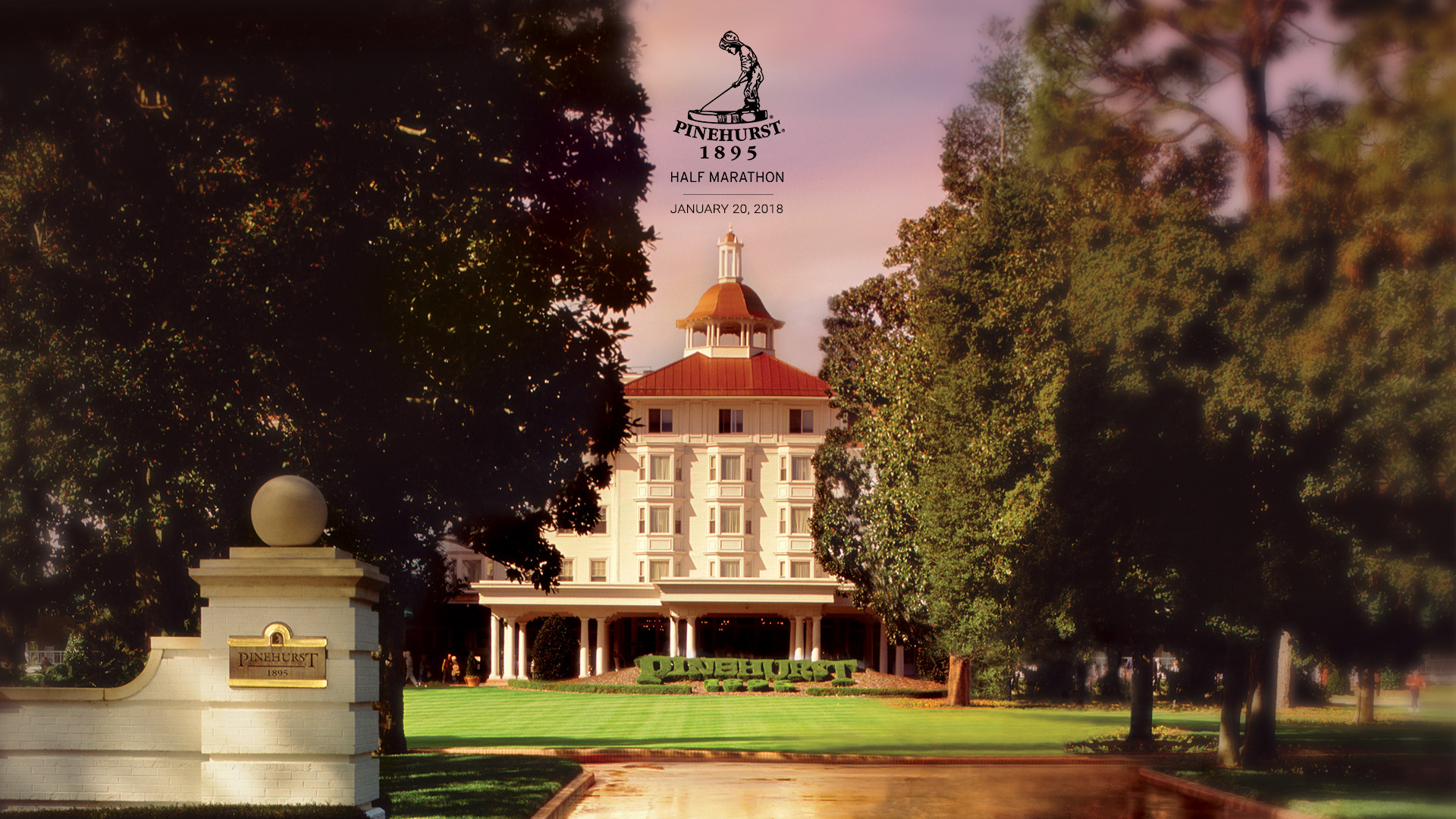 Click here for special race accomodation rates starting at $209!

Join us for an unforgettable race weekend experience at the The Pinehurst Resort, a three-time winner of Travel + Leisure Golf Magazine's Best Golf Resort in America award, on January 20, 2018! The Pinehurst Half Marathon, 10k, and 5k starts near the famed Pinehurst No. 2 course and will run through the private grounds of the world-class resort, featuring scenic views of the breathtaking resort property and quaint Village of Pinehurst before finishing with a post-race champagne brunch at the resort.

This exclusive event is limited to just 1,000 participants and provides discounted participant rates at Pinehurst's historic Carolina Hotel, starting at only $209. Book your stay at reservations.pinehursthalfmarathon.com!

The Pinehurst Resort, located in Pinehurst, North Carolina, features three historic hotels all located in the Village of Pinehurst. After more than a century, the Carolina continues to embody Southern elegance. Its signature copper cupola and sweeping verandas make you feel as though you've stepped back in time. Dubbed the "Queen of the South," it now has 230 Four-Diamond guest rooms including suites.
Pinehurst is steeped in golf tradition. Since the first course was built in 1898, Pinehurst has hosted more championships than any other club in the country and looks forward to hosting their fourth U.S. Open Championship in 2024. Until then, explore all of the nine courses and create a championship experience of your own.

Sign up and book your stay today, and look forward to an unforgettable race experience January 20, 2018!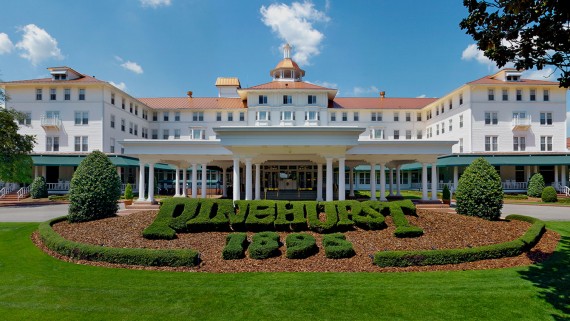 The post-race party for the Pinehurst Half Marathon will be unlike any post-race party you've seen! After your race, you can relax and enjoy the scenic views while celebrating at the Carlina Hotel with a delicious champagne brunch prepared by Pinehurst's exquisite culinary team, a live band and more! One ticket to the post-race party and brunch is included in each registration, and additional tickets are available for purchase for any spectators wishing to join the fun. To purchase additional tickets click here. The post-race party will be held from 8am-11am.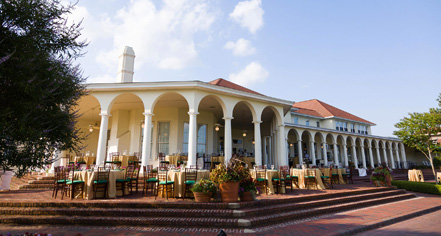 Below is a representative menu of what will be served at the post-race brunch, along with champagne and beer!
Assorted Juices

Seasonal Fruite Display

Individual Assorted Yogurts and Granola

Selections of Sandwiches and Sliders

Selection of Bagels with Cream Cheese

Cinnamon Roll & Waffle Station

Chips and Salsa

Mixed Green Salad with Grilled Chicken

*Menu items subject to change.

The Pinehurst Half Marathon, 10k, and 5k is a luxury destination race like no other! From your arrival to departure, you'll enjoy an incredible race vacation, or "racecation" as we like to call it, at one of the most luxurious resorts in the country.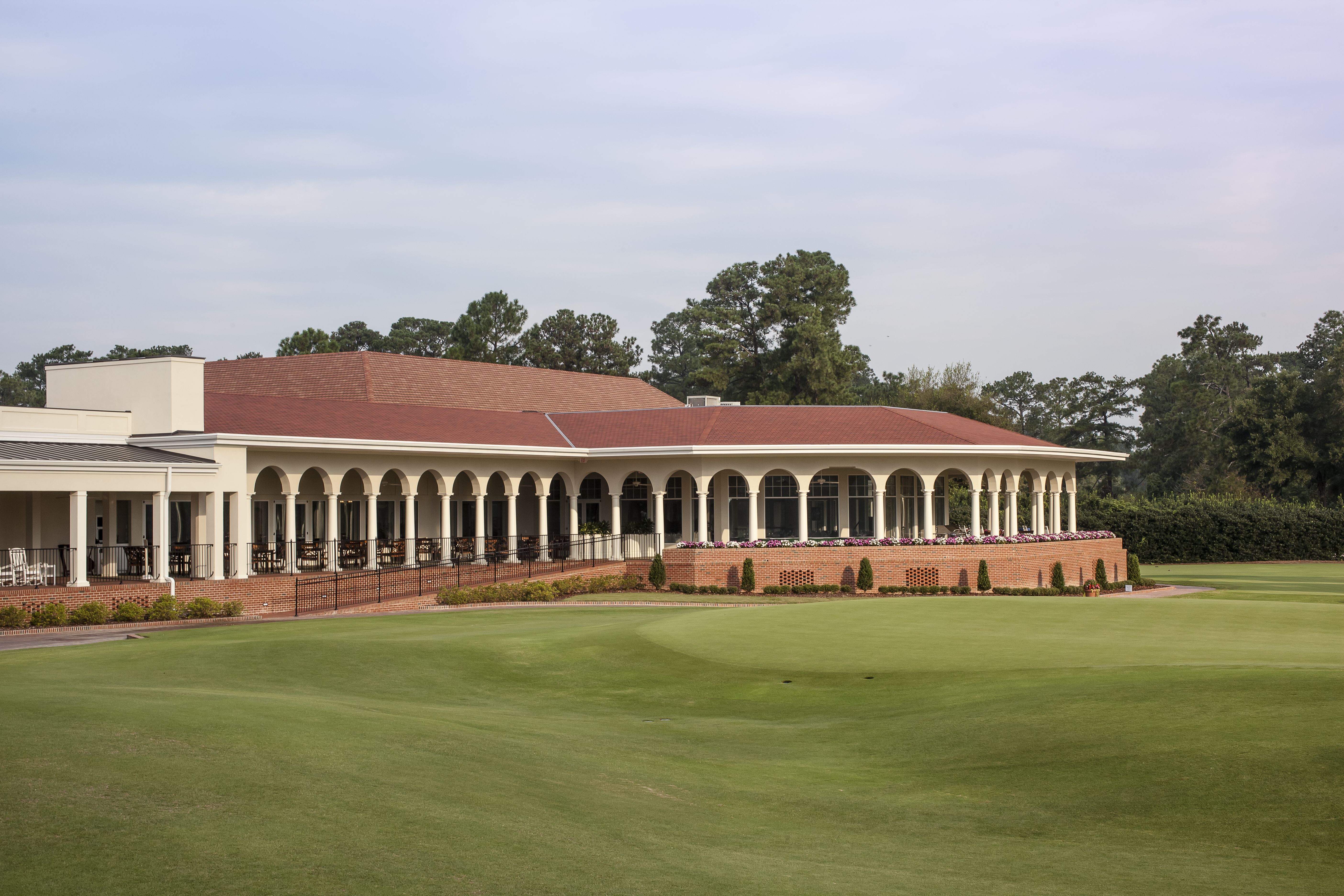 All Pinehurst Half Marathon participants will receive:
Post-race party and champagne brunch

Limited edition Pinehurst Half Marathon apparel (stay tuned for the design!)

Pre-race gear check

4" Finisher medal (stay tuned for the design!)

Race staff available at the Pinehurst Resort to answer course and race questions the day before the race.
All race participants and spectators staying at the Pinehurst Resort will also have access to all of the activities and amenities offered by the resort, including golf, the spa, dining, and more!
Where is the race?
The race will be held at the Pinehurst Resort, a world-class resort, in Pinehurst, NC.
Where can I register?
Click on the 'register' tab above! The race will be capped at 1,000 runners.
What day is the race, and when does it start?
The race is on Saturday, January 20, 2018. The official start time for the half marathon and 10k will be 7:00 am. The 5k will start at 7:15am.
Will participants receive any merchandise?
Each racer will receive limited edition Pinehurst Half Marathon apparel offered in both men's and women's sizes, and all participants will also receive access to numerous Event Deals. A link to view and claim the Event Deals will be emailed out prior to the race and can be found on the race page.
Will there be medals for participants?
All finishers will receive a beautiful 4" finisher medal - stay tuned for the design!
Weather/Cancellation Policy
We will do all we can to make sure each of our races is produced as planned, but runner safety is always our top priority. If we have to cancel a race because of weather or circumstances outside our control, refunds will not be issued.

Will there be professional photographers and photos for purchase?
Yes! Professional photographers will be on site for the race and will provide photos for purchase.
Is this race a USATF Certified Course?
Yes. Course certification numbers will be listed closer to race day.

Is there a time limit?
Yes, there will be a 4 hour time limit for each distance.
When is packet pick-up?
Packet pick-up will be announced closer to race day.
Can I pick-up someone else's packet?
If you have a picture of their photo ID, yes you can. A picture on your phone works well!
Where can I find the results?
Results will be posted in real time on our website! We will also send you a text message during the race with a link to view the results after you finish.
Can I get a refund?
Refunds will not be issued for any reason. You may change your race distance, and you may defer your race entry to next year up until 72 hours prior to Race Day. Please note: If you do not change your race distance either online or in person with a Capstone Event Group staff member prior to the race start, you will be disqualified from the event.

What food and drinks will be on the course?
The course will have feature plenty of aid stations, and water and sports drink will be served at the aid stations.
Will there be bathrooms on the course?
We will have two Rent-A-Johns at each aid station on the course.
Can I wear headphones?
It is unsafe to wear headphones while running. Event organizers will not restrict headphone use and leave it up to the athlete on his/ her ability to follow direction while wearing headphone devices. If you do choose to wear headphones please keep the volume level down so you are able to hear and follow the direction of course volunteers. We have a unique course where you MUST listen to volunteers.
Can someone else run in my place?
No, you are not allowed to transfer bib numbers.
Can I register on race day?
Yes, you will be able to register on race day and at packet pick-up, as well as online up until one hour prior to the race if the 1,000 runner cap has not been met. Please note if you are registering race day you must pick up your bib in time to race!
Are walkers allowed in the race?
Yes, however, you must meet the requirements of the completing the race in 4 hours or less (any distance).
Are baby joggers, strollers or pets allowed during the race?
No. This is to ensure runner safety and comply with liability insurance policies.